Self Catering Cottages
near Exeter, Devon
Kiddicott Farm
3 Self-Catering Cottages sleeping up to 7 near Exeter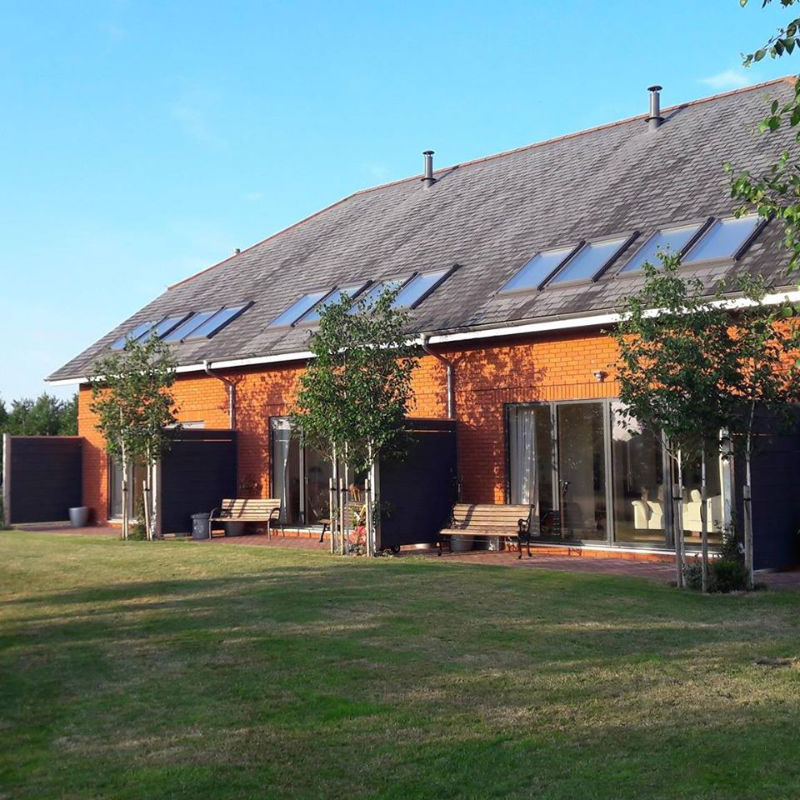 Situated alongside areas of outstanding natural beauty, the stunning Exe Estuary and the world famous Jurassic Coastline. Our three bedroom cottages have been built to a very high standard for the purpose of accommodating visitors in an exclusive and private environment. With the appearance of a typical English Cottage, the interior has been specifically designed to complement a fresh, spacious and contemporary experience.
Kiddicott Farm is set in 55 acres of glorious East Devon Countryside. The cottages overlook our orchard, gardens and fields.
All the bedrooms have rural views, with en-suite bathrooms and complimentary comforts.
We have plenty of secure parking and can easily accommodate horse and boat trailers.
We appreciate the need to keep connected with the office and home so our guests benefit from free wireless broadband and excellent 4G mobile phone coverage on most networks.
Restored to traditional pastures and meadows – deer, badger, fox and many native birds, including resident families of buzzards, sparrow hawk and kestrel delightfully grace us with their presence.
This was one of the best little stays we've had as a team, beautiful location, cleanliness and hospitality. We would recommend this place any time and can't wait to stay again soon. Honestly one of the nicest Airbnb's I've stayed in and the local running trails were perfect!
Delightful!
We had a wonderful visit to the Devon coast during our stay at this delightful property. It was well equipped, clean and comfortable. The photos shown here are accurate. The owner, Christine, was incredibly knowledgable about the area and very helpful in pointing us in the direction of the areas best spots. We recommend this property wholeheartedly!
Christine's place has everything we are looking for! It is in a beautiful and peaceful farm, away from the busy city but connivence to all the sightseeing's and it is only half hour drive to central Exeter or local beach town. Christine is so helpful and gave us all the direction and hints. I would highly recommend Christine's place to Everyone who would like to visit Devon.
Fantastic Holiday Cottage.
On arrival we received a warm welcome from Christine who showed us round the cottage which was spotless and amazingly well stocked. Christine had even gone to the trouble of leaving us a fresh fruit salad for breakfast. The cottage was really peaceful and had a huge enclosed garden where our 2 children could play safely. In terms of location, there was plenty to do within a short car journey. We will almost certainly book again next year.
Oil Mill Lane, Clyst St Mary, Exeter, Devon, EX5 1AG